"But what lifts Determined above the level of most science documentaries is the storytelling.
THE INTIMACY IS POWERFUL, as if the families have invited us into their homes."
– Catherine Caparello, Isthmus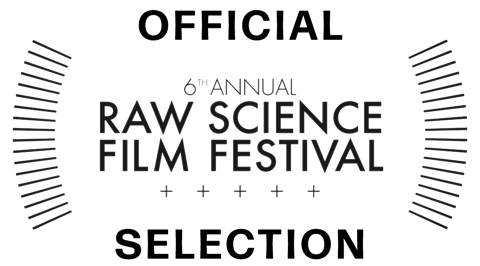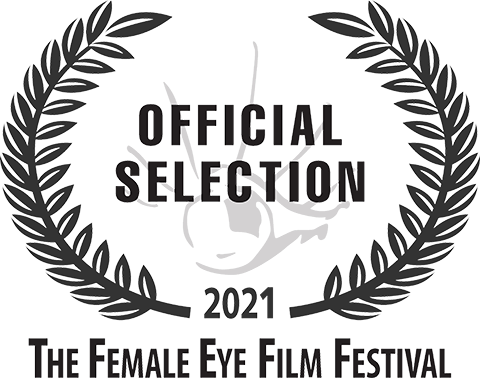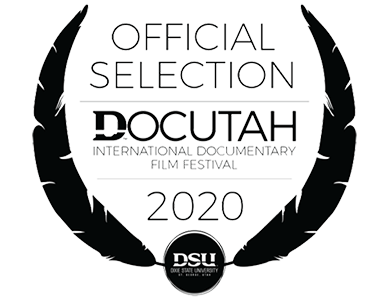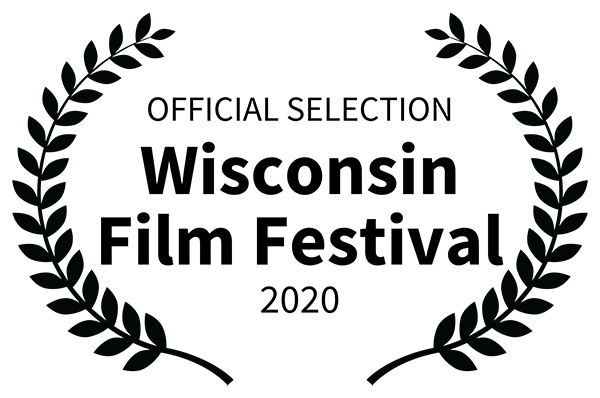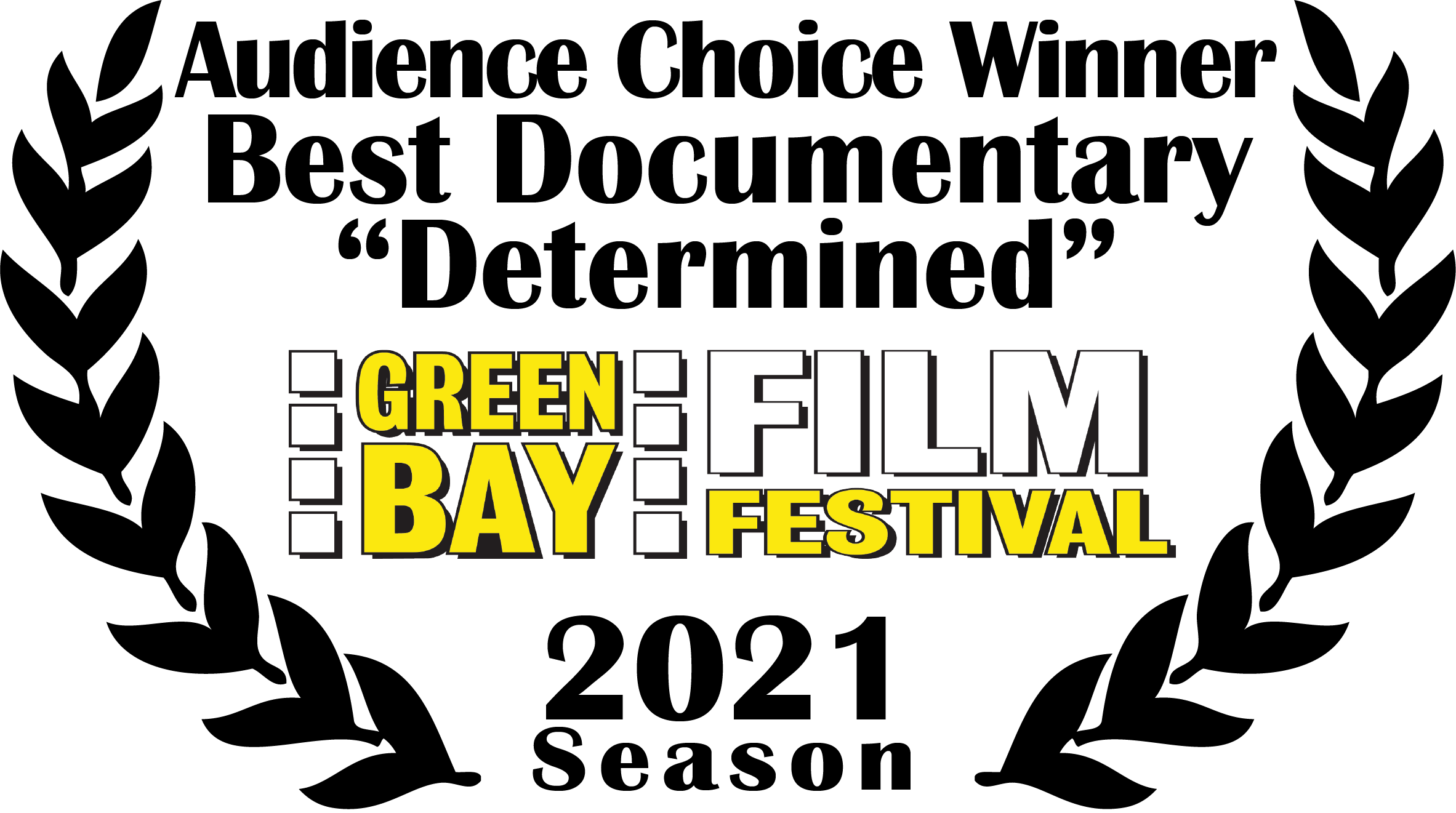 The Story
Three women at high risk for Alzheimer's disease offer their brains and bodies to a medical study. After losing their mothers to the disease, these daughters are determined to contribute to the search for a cure. Meanwhile, they anxiously watch for signs of the disease in their own brains.
This independent documentary, filmed over five years, intimately shows what happens when human test subjects – who are at high risk for developing Alzheimer's disease – offer their blood, brains, and hearts to conquer it.
Since Dr. Mark Sager took the initiative in 2001, medical research scientists at the Wisconsin Alzheimer's Institute have been on a mission – to figure out how to prevent, and eventually cure, Alzheimer's disease.
Their method is to track the characteristics and habits of people at high risk for the disease, and to observe them in biological detail as they age. Some convert to Alzheimer's disease and some do not. Why?
After humble beginnings, the study—the Wisconsin Registry for Alzheimer's Prevention (WRAP) —is now recognized by the National Institutes of Health as a high-priority research site.
At the heart of the Alzheimer's study are the test group participants – middle-aged adults with a deceased or living parent with Alzheimer's disease. Parental history makes the test group 2.5x more likely to get the disease than those without a history of it in their families.
The human research subjects are followed by the scientists for a minimum of 15 to 20 years and undergo periodic and rigorous cognitive tests.
The test group also shares one of life's most difficult trials – a parent's decline from Alzheimer's disease.
This is a story about the fight to stop Alzheimer's disease as told by the people with the most on the line.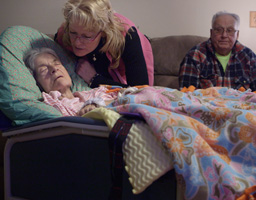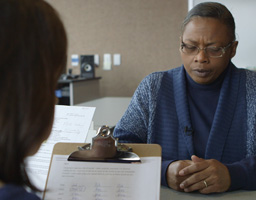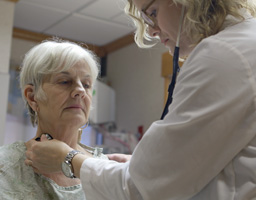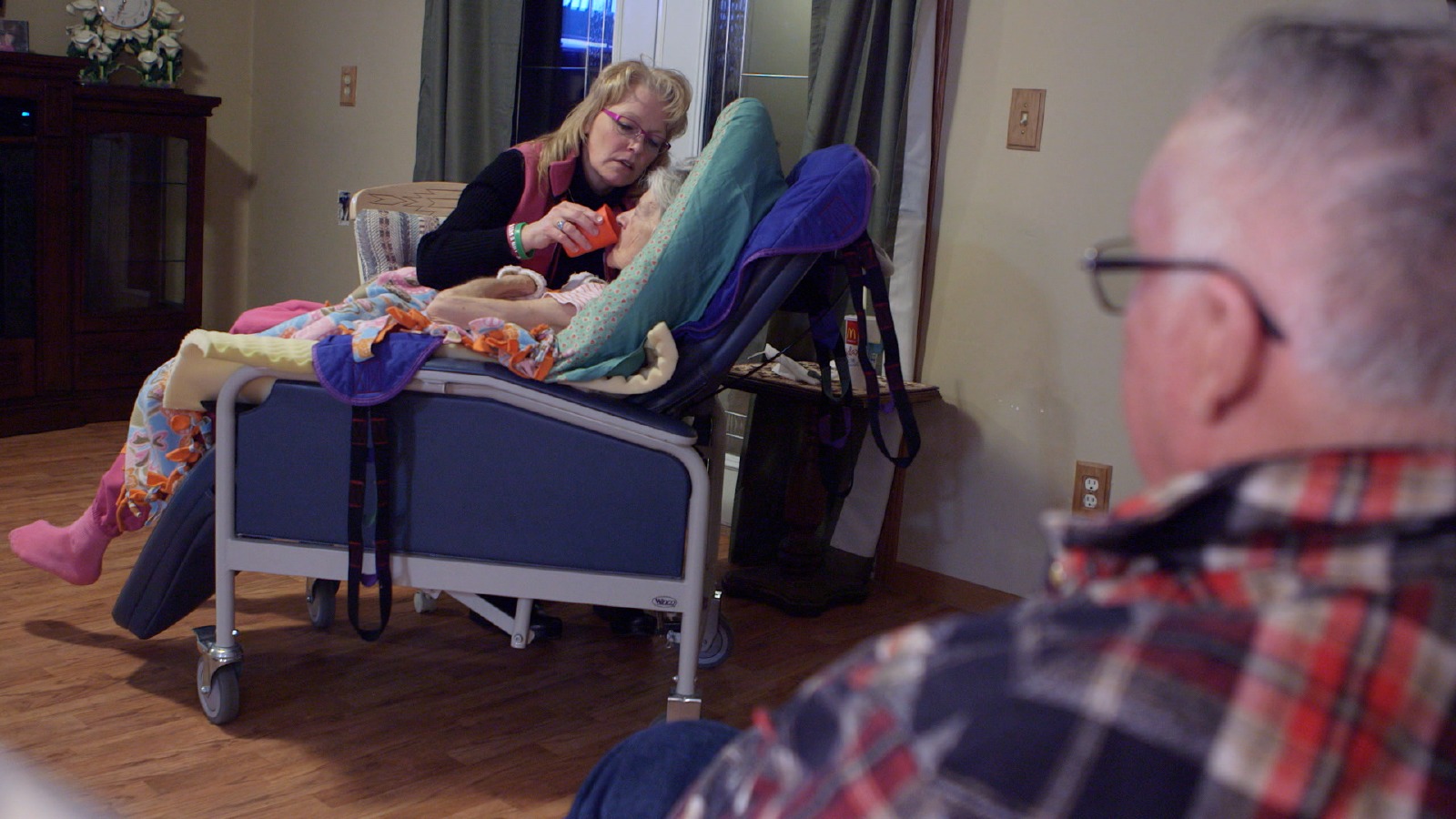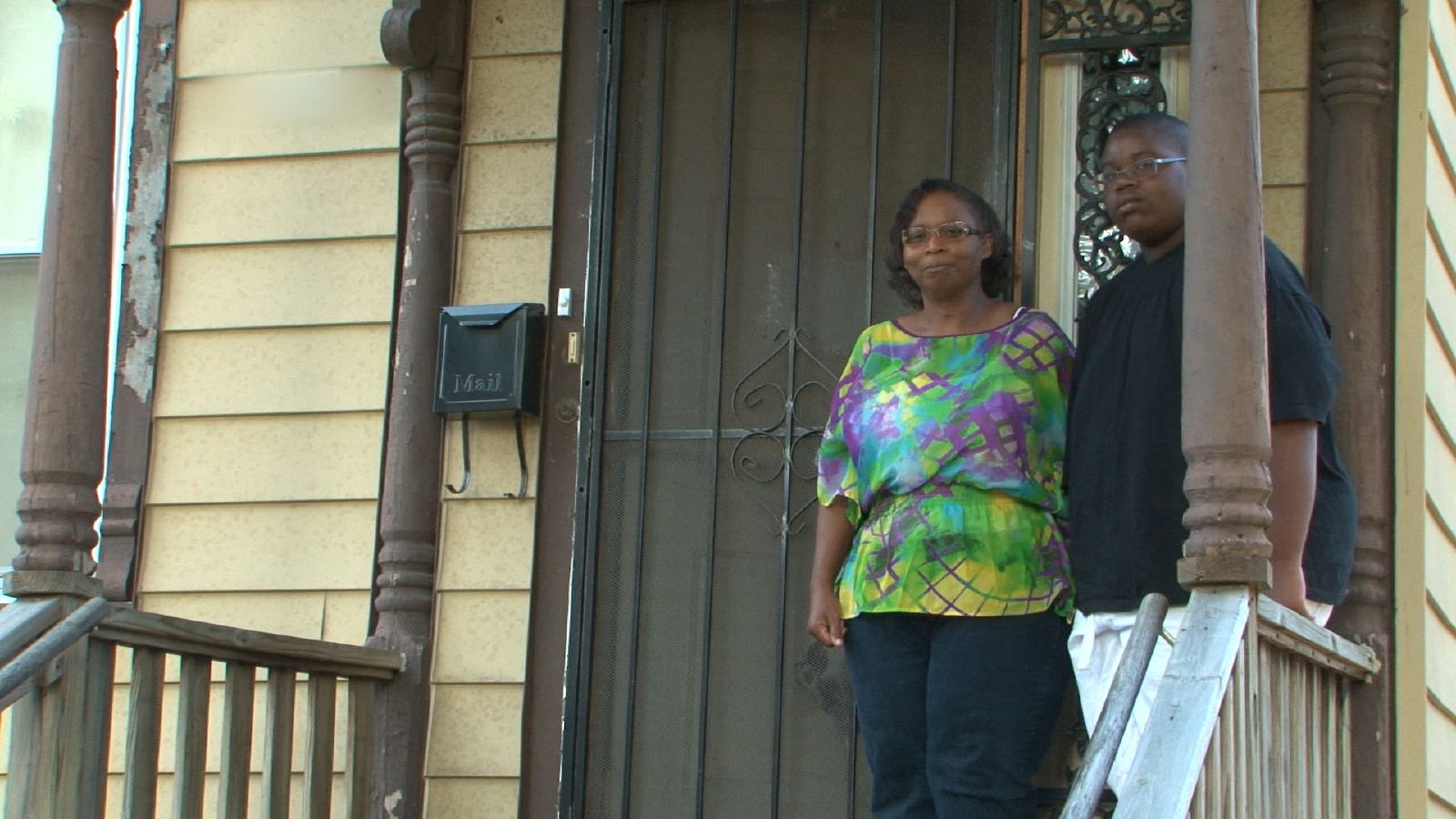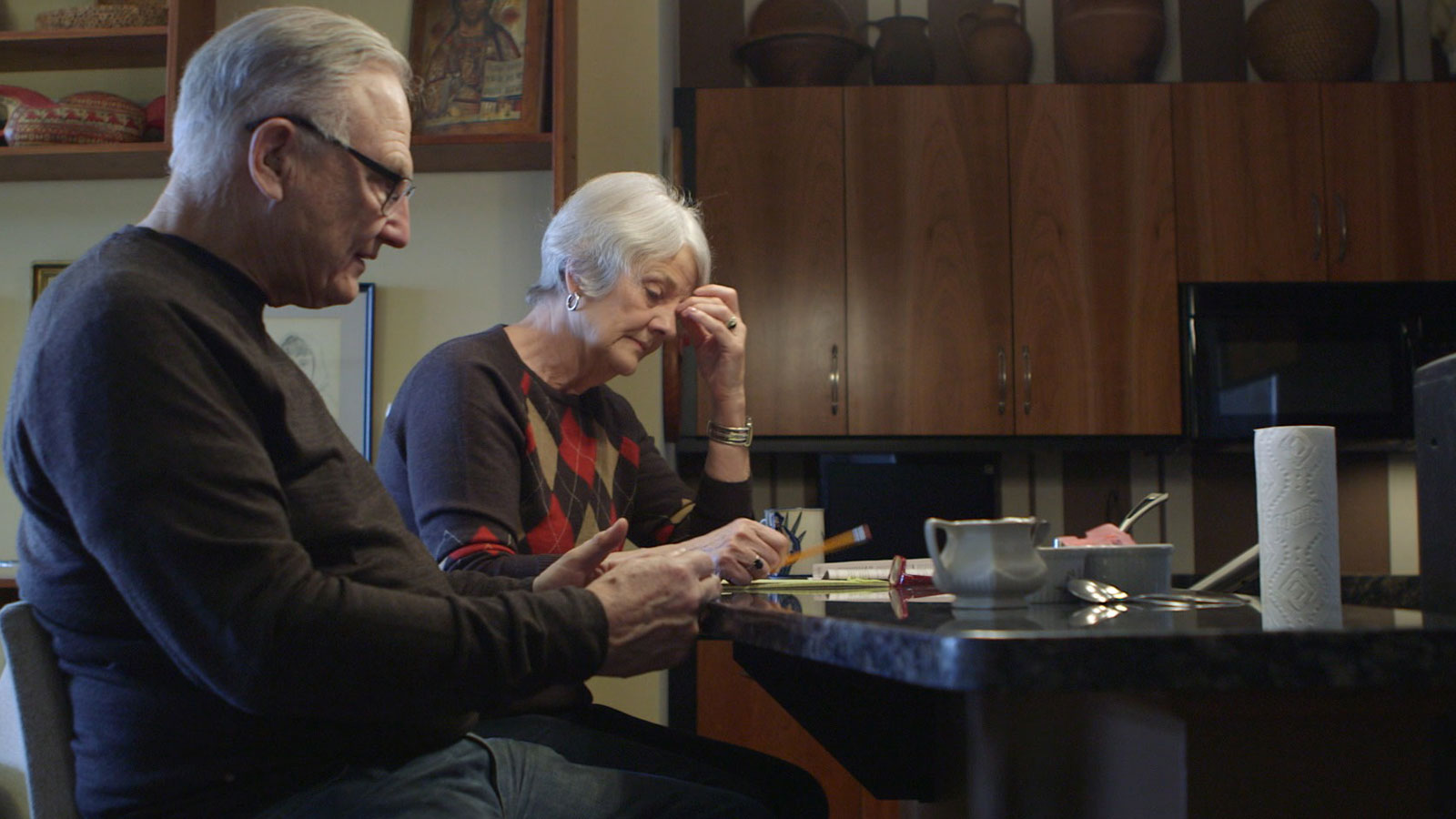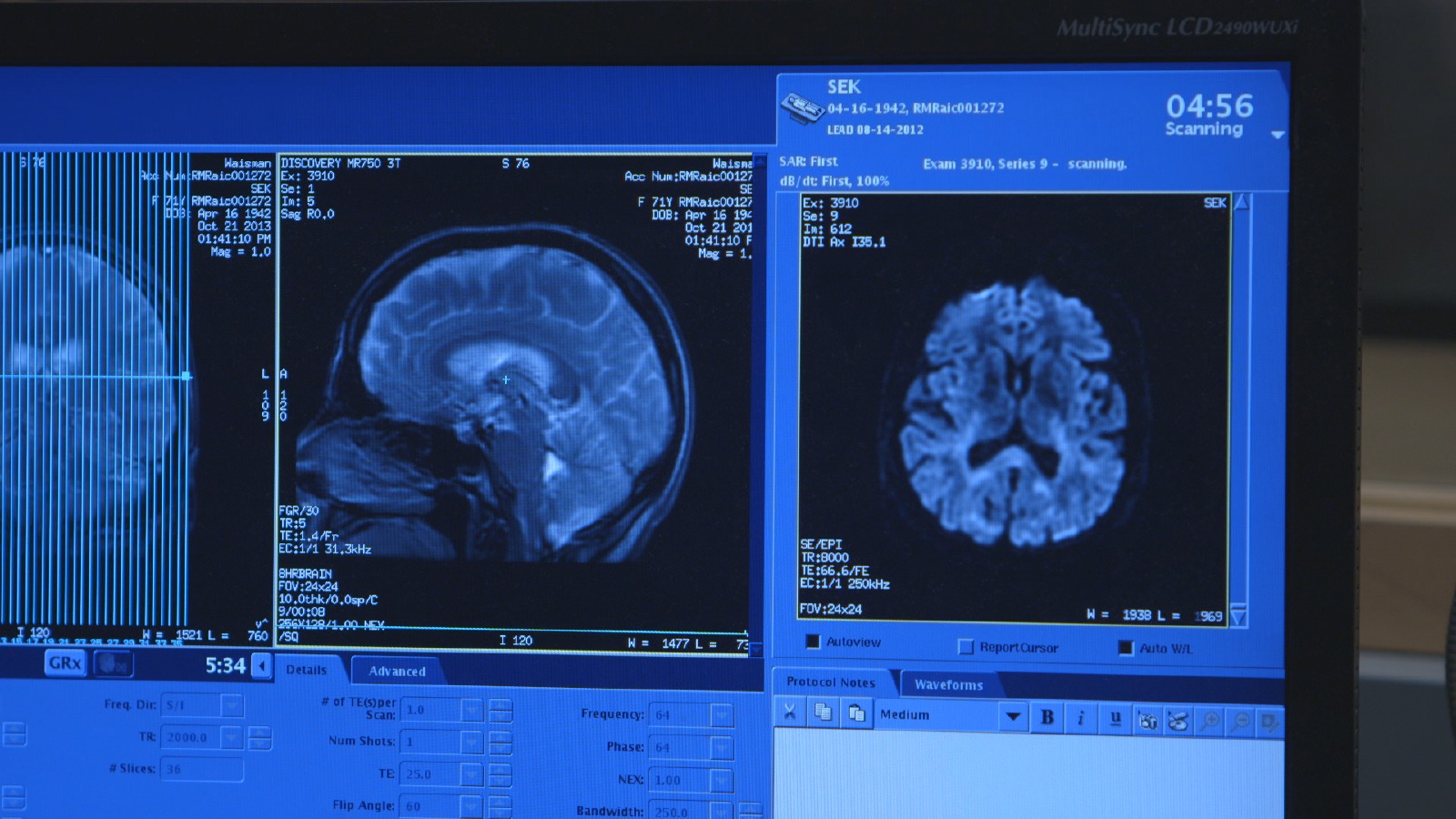 Barb, Karen and Sigrid also return every two to three years to undergo the signature experience – a multidisciplinary oral cognitive test. This battery of questions looks for problems with their memory that signal their worst fear—the onset of Alzheimer's disease.
By combining clinical, brain imaging, biomarker information and physical fitness data, scientists are in pursuit of both the causes of the disease and what lifestyle practices may help delay the onset. It's a race against time, but thus far, Alzheimer's has been the victor.
As the researchers compile data from 1,500 participants over the first period of the study, a narrative begins to emerge. 
How soon will an answer be found?
Can it be found in time?
My mother was diagnosed with Alzheimer's in the spring of 2001. My father called me earlier in the year saying she was having trouble completing her sentences – she could not remember the words she wanted to use. I made the 40 minute trip to visit and saw for myself....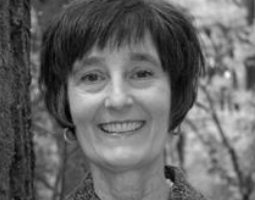 Therese Barry-Tanner
PRODUCER/SOUND
Therese Barry-Tanner has been a participant in the WRAP study for more than fifteen years. Therese understands Alzheimer's disease at an intimate level. She assisted her father in caring for her mother with the disease. Later she advocated for her mother fiercely at a nursing home —her mother was unable to speak for herself. Therese lost her mother to Alzheimer's disease in November of 2008. DETERMINED began as Therese's idea in 2011. Therese hopes that DETERMINED will bring the audience through the emotional journey and difficult decisions that are made when a loved one lives with or dies from Alzheimer's disease. She also hopes the film will share the experience of being a human research subject, and that it will offer an inside look at the people who are working to find a cure. Prior to producing, Therese worked in healthcare, with over 30 years in program and project management, most recently specializing in healthcare reform and physician quality assurance at a Fortune 500 company.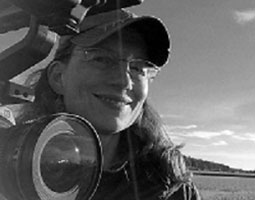 Melissa Godoy
DIRECTOR/CINEMATOGRAPHER/EDITOR
Godoy was Line Producer for the Oscar-winning documentary feature, 
American Factory
 by Steven Bognar & Julia Reichert (Netflix) and its prequel, 
The Last Truck
 (HBO).

She was also Line Producer for Bognar and Reichert's newly-released 

9to5: The Story of a Movement

 

and their 

Emmy Award-winning documentary, 

A Lion in the House

 (Independent Lens).
 

She was the Cincinnati cinematographer for 
Election Day
 by Katy Chevigny (POV); a cinematographer for the short docs 
Making Morning Star
 and 
Sparkle
(Lifecasters/PBS) both by Bognar & Reichert; and a shooter for Andrea Torrice's 
Trees in Trouble
 (PBS World Channel). Her documentary about creative aging, 
Do Not Go Gently
, co-produced with Eileen Littig, was available to PBS stations for 12 years through American Public Television.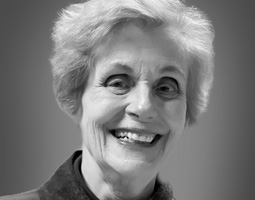 Eileen Littig
PRODUCER
Eileen Littig is an independent producer and former Director of NE Wisconsin In-School Telecommunications. With Wisconsin Public Television, she produced social issues programming and has been recognized with two Midwest Emmys – both for stories about teenage girls: Beyond the Butterfly and The Discovery of Dawn. She produced numerous creative and important programs for youth, including Sexual Orientation: Between the Labels. which earned a Gold Medal from the CPB. Littig was Co-Producer for the documentary Do Not Go Gently, narrated by Walter Cronkite. The film received a Gold World Medal in Humanities from the New York Film and Video Festivals and a National Media Award from the American Society on Aging. Littig serves on the Wisconsin Educational Communications Board and is a community activist.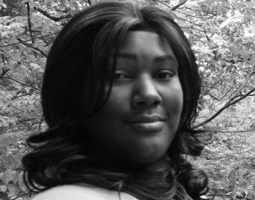 Shawndra Jones
SOUND RECORDIST/KEY GRIP
Jones was on the sound team for 
Contemporary Color
, a visual and audio extravaganza by the Ross Brothers which premiered at the Tribeca Film Festival. Additionally, she worked as a producer/shooter/editor and sound artist for 
Reinvention Stories; 
a collaboration between the National Public Radio Station in Yellow Springs, Ohio – WYSO 91.3, led by Neenah Ellis and filmmakers Steven Bognar and Julia Reichert. Jones also worked as Cincinnati sound engineer for 
The New Black 
by Yoruba Richen (Independent Lens/PBS), and she contributed recently to the 2020 Oscar-winning feature documentary, 
American Factory
.
Jones is a graduate of Wright State University's Motion Picture Program and is a news broadcast director at WBDT and WDTN-TV in Dayton. She flexes her artistic muscles as a singer and burlesque performer as well!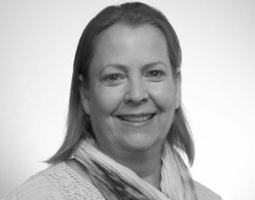 Amy Kruep
SOUND/GRIP
Amy Kruep, RNC, DCP has worked with the older adults for more than 30 years, particularly those with Alzheimer's disease and related dementia. She was a nurse manager for Residential Care at Mercy Health West Park, a continuum care facility in Cincinnati, where she created the DaySTAE (Success Through Arts & Environment) dementia program. Kruep serves on the Alzheimer's Association Greater Cincinnati Public Policy Committee, and she is a regional trainer for the national TimeSlips™ creative storytelling program.
Kruep produced two short fiction films in collaboration with participants in her DaySTAE program:
Runaway Train
 (2010) and 
with support from the Ohio Arts Council, 
Until Sadie Blotz
(2012).
Created by writers and actors with dementia, 
Sadie sc
reened at the Positive Aging Conference in Los Angeles and the American Society on Aging Conference in Chicago. 
Amy cared for her father through his last days with Alzheimer's disease.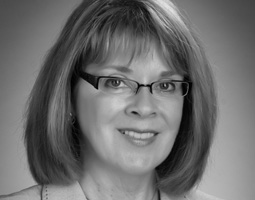 Jo Hillman
ASSOCIATE PRODUCER
Jo became a WRAP human test subject in 2002, while caring for her mother during advanced stages of Alzheimer's disease. She is also active in the National Institutes of Health All of Us Research Project, working to accelerate health research and medical breakthroughs and enabling individualized prevention, treatment, and care. Jo actively incorporates scientific findings into nutrition, exercise, and sleep protocols in an effort to mitigate the potential onset of age-induced decline. She is a certified trainer for A Time to Heal, a cancer survivorship program having facilitated group sessions since 2014. She is also an ImaginAging facilitator for the AgingUp Network. Previously, Jo had a long career in higher education as a teacher, senior level manager and consultant for national and international colleges and universities.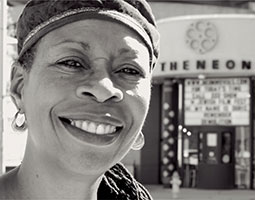 Karen Y. Durgans
Impact Producer
Karen was Associate Producer and Outreach Coordinator for Steven Bognar and Julia Reichert's A Lion in the House, an Emmy Award-winning documentary and national outreach project (Independent Lens/PBS). Durgans was a field researcher for the U.S. Financial Diaries Project, a research and development partnership between New York University Wagner's Financial Access Initiative and the Center for Financial Services Innovation. She provided research, logistical and audio support for "American International Health Alliance: Partners in Health," which profiled international sister-city partnerships in Armavir, Armenia and Galveston, Texas. "Partners in Health" aired in Season 10 of the award-winning PBS series, The Visionaries. Karen cared for both her stepfather and mother during her family's journey with dementia.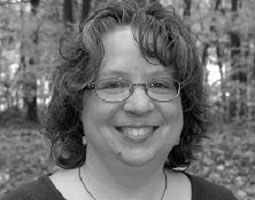 Jean Wentz
Production Assistant
Jean worked as an archives assistant at the University of Wisconsin-Green Bay library for 20 years before making a career change. In addition to working on this film, she was recently a caregiver for the elderly and those with disabilities, including Alzheimer's disease and other dementias. Jean was also the administrative assistant for the Green Bay Area Unitarian Universalist Fellowship and Chair of the Sunday Services committee. She is a certified mandala facilitator in the tradition of Dr. Rajita Sivananda (Judith Cornell), which involved 108 hours of leading workshops.
Center for Independent
Documentary
The Center for Independent Documentary (CID) collaborates with independent filmmakers to create documentaries on issues of contemporary social and cultural concern. CID is the fiscal sponsor of DETERMINED and manages the project funds through their 501(c)(3). They bring expertise in fundraising, production, and distribution. Recent CID projects include the Netflix-Higher Ground Productions acquisition Crip Camp by Jim LeBrecht & Nicole Newnham, Dawnland by Adam Mazo & Ben Pender-Cudlip, Nancy Kates' Regarding Susan Sontag (HBO), and Cheryl Furjanic's Back on Board: Greg Louganis. Founded in 1981, CID's programs have screened at major festivals, aired nationally and locally on public and cable television, and earned numerous awards.

Alzheimer's Association

GREATER WISCONSIN CHAPTER
The Greater Wisconsin Chapter aided in securing initial funding for DETERMINED, which was instrumental to making the project a reality. It is one of over 70 Alzheimer's Association chapters across the United States and shares the organization's mission: "To eliminate Alzheimer's disease through the advancement of research; to provide and enhance care and support for all affected; and to reduce the risk of dementia through the promotion of brain health."
Major funding for this film was provided by:
Bader Philanthropies
Recall Foundation
Funds of the Greater Green Bay Community Foundation

Scott & Nancy Armbrust
Greg & Diane Conway Family Fund
Craig & Karen Dickman Family Foundation Fund
Lise Lottee Gammeltoft Fund
Tom & Mary Hedge Fund
Johnson Juengst Fund
Irene Daniell Kress Fund
Konop Family Foundation Fund
Karen & James Lacey Fund
Herbert C. & Diane V. Liebmann III Fund
David & Susan Pamperin Family Fund
Kramer & Carolyn Rock Fund
Paul, Barry & Tanner Family Fund
Remley Family Fund
Benjamin Weyers Charitable Gift Fund
Tod & Carolyn Zacharias

Pleasant T. Rowland Foundation
Irene D. Kress
The Premonstratensian Fathers Augustine Stewardship Fund
Weyers Family Foundation
Philip J. Hendrickson
Marianne Van Drisse
Foley Family Foundation
Forget Me Not Fund, Inc.
Arthur & Hilde Erickson Family LLLP
Patricia A. Schneider
Chad & Karin Lange
Jewish Foundation of Greater Dayton in Memory of Carolyn Rabinowitz
Wochinske Family Foundation Inc.
Endres Manufacturing Foundation
Lou Holland Jr.
Alice & Fred Wall Family Foundation
John & Engrid Meng, Inc
K.C. Stock Foundation, Inc.
Crowd Funding
Laura Morrison
The Family of Jerry & Helen Paul
Green Bay Packers Foundation
Bradford Smith
Oneida Nation
The Cottages Assisted Living & Memory Care
Jim & Cindy Hoyt
American Foods Group Inc.
Windsor Tanner
Daniel & Nancy Gulling
Fran Chapman Frigo
John & Gisela Brogan
Charles & Patricia Tanner
Miriam Erickson
Judy Taylor
Peterson Kubek Legacy Trust
Dave & Greta Landis
The Chernick Family Foundation
Noel Julnes-Dehner
Peter Hickey
Katy Jacklin
Brad & Beth Agin Charitable Trust
Carol R. DeGroot
Leander & Helen Schwartz
Long Family Trust Agency
Dennis & Levon Rader – Fidelity Charitable Trust
Donald & Jennifer Sipes
Judy Nagel
Court & Patricia Larkin
Kenneth Strmiska
Margaret Rawlings
Wayne & Ginger Micksch
Nancy Watts

And many additional donations from generous individuals, including those honoring a loved one who died of Alzheimer's disease.
Join the mailing list for updates on the film and related news
---
Help us finish the film DETERMINED.